Aug 5 2022 Sketch Day in Skykomish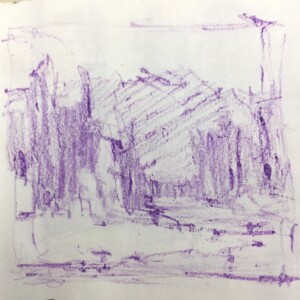 Aug 5   11 – 1pm Sketch Day in town of Skykomish WA, all ages, all abilities welcome.
Meet at Sky ArtWorks gallery  https://www.skyartworks.org/ at 11.
Bring whatever sketching/drawing materials you have, and there will also be some sketch books/pencils available.
We will walk to Maloney Creek and sketch along the river.
Hope to see you!  Cathe
Eagle Falls
A painting day last week up past Index on Rt2. I'm getting artwork ready for an exhibit at SkyWorks in Skykomish in July and August. It's really just an excuse to stand next to a river all day, it gives one a whole new perspective: rushing water, mountains, a day to paint, the best!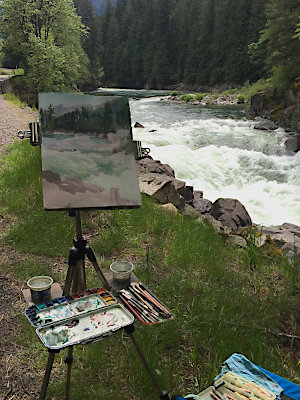 Plein Air Techniques: Land, Sea and Sky
Watercolor Artist magazine article 2018: https://www.artistsnetwork.com/art-subjects/landscapes/techniques-painting-outdoors/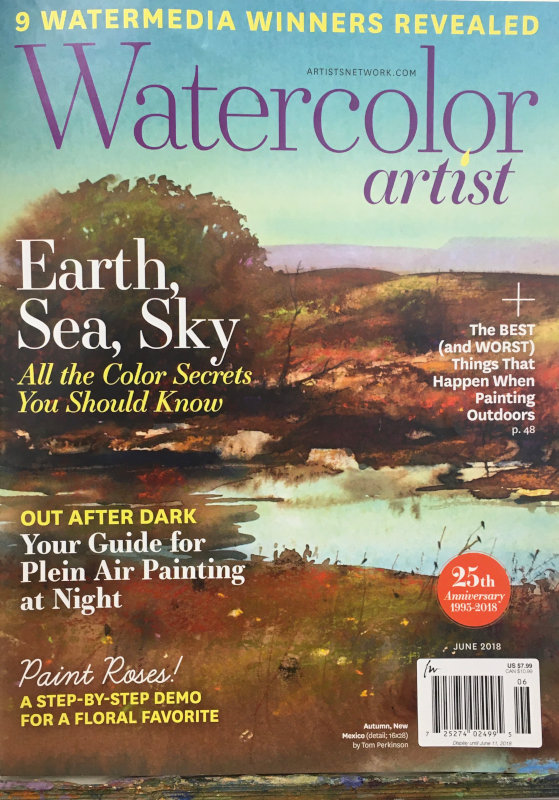 Ocean Observatories
Ocean Observatories/Woods Hole just published this article about UW's Visions 21 Cruise, our time aboard the R/V Thompson, and all the deep down artwork created last summer and fall.
https://oceanobservatories.org/2022/01/two-artists-at-sea/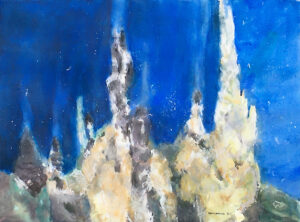 An Almost Perfect "Lousy" Day in Skykomish Valley
Sky Valley Arts Council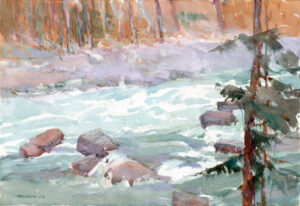 Winter Online Workshops
WINTER ONLINE WORKSHOPS February and March 2022, each 4 Tuesdays 9:30-12:30am PDT. Max 8 Intermediate. $250.
FEB Color and Design in Watercolor, Feb 8/15/22/Mar1
MAR ColorChange and Complements Ooze, Mar 8/15/22/29 Hope to see you! Cathe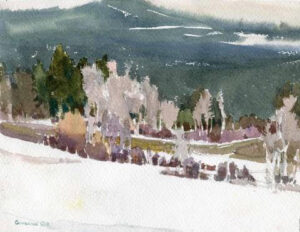 Plein Air Painting
Very fine morning with painting friends..laughing and painting is so much more fun than painting….some day Ill need to finish all these Friday morning starts … perhaps November..