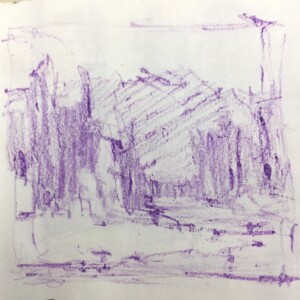 Aug 5   11 – 1pm Sketch Day in town of Skykomish WA, all ages, all abilities welcome.
Meet at Sky ArtWorks gallery  https://www.skyartworks.org/ at 11.
Bring whatever sketching/drawing materials you have, and there will also be some sketch books/pencils available.
We will walk to Maloney Creek and sketch along the river.
Hope to see you!  Cathe