Studio Move Ballard to Magnuson Park. Oct-Dec 2022
After 14 years in Ballard, I moved studios – to Studio Building 30 West in Magnuson Park. Downsized, culled, whined, hauled, and with a lot of help from family and friends, I'm here! It's closer to home, in a 350 acre park, in a historic building with 30 artist studios, and outside: brick and metal buildings from its former days of being a Seattle Naval Station(shapes!), trails, wetlands, community garden (colors!) – all to paint by just walking out the door. I can hardly believe my good fortune.  Come and visit, there are 2 annual Open Houses coming up, click 'What's New' and 'Studio' for more information.
Road Trip / Workshop Boulder CO  Sept 2022
An on location workshop away means one thing: Road Trip!!!
 
A group of Boulder artists invited me to teach a 3 day workshop, In And Out, in this amazingly
beautiful place that I had never been. I decided to drive, 4 days through OR, ID, WY and CO.
The landscape was captivating, new shapes, new colors, and I stopped every day to do a little painting sketch. A
good painting friend flew down to meet me after the workshop, and we painted til we
dropped, there and all the way home. El Dorado Canyon, I hope I meet you again!
Sketch Day in Skykomish WA    Aug 5 2022
Meet in town of Skykomish at SkyWorks Gallery, 11-1pm.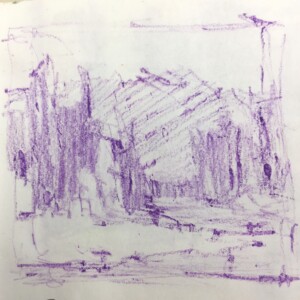 Enjoy a few hours of sketching/drawing in town or by Maloney Creek a short walk away.
All ages/skill levels welcome! Bring your sketch books and pencils, and some will be provided.
Hope to see you! Cathe
Exhibits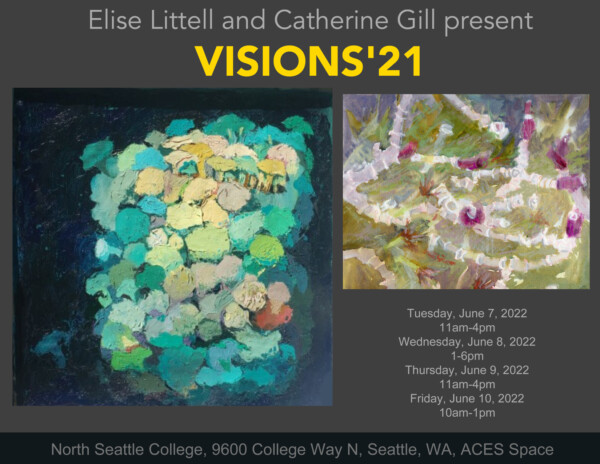 Visions'21, North Seattle College ACES Space, June 7-10, 2022 , Opening June 8 Wednesday 4-6pm.
https://northseattle.edu › map
Hours: Tuesday 1-6pm, Wed 1-6pm, Thursday 11-4pm, Friday 10-1pm
Catherine Gill and Elise Littell will be exhibiting oceanography artwork from the UW's Visions'21 cruise, created aboard the R/V Thompson and afterwards.
Sky Artworks
https://www.skyartworks.org
"Summer Reflections"
July 2022 and August 2022, with Anita Lehman and Genevieve Tremblay
Opening July 1, 4-7pm