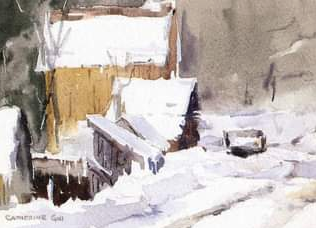 Oct 28 and 29th Saturday/Sunday full day studio workshop, 10-4:00pm
Bldg 30W Magnuson Park, Seattle WA #205
Max 6, $225.
This is mainly a Watercolor workshop for intermediate and above artists. Participants can work in Watercolor or Mixed Media of Ooze, techniques, color mixing, design, color and edges. Demo, lecture, painting time, critique, lots of time for questions and in person individual attention.